Qu.: I input funds yesterday, and they were saved alright. However it is now telling me Parish Account Manager has stopped working.
Occasionally Parish Account Manager can lose the connection with its database. To re-establish this connection take the following steps:
1. Click on the Windows Start button (in the bottom left of your screen). Then go to Control Panel.
2. If you are given the option, switch to Classic View. Double-click on the icon for Administrative Tools. Then double-click on the icon for Data Sources (ODBC). The following dialogue box will open: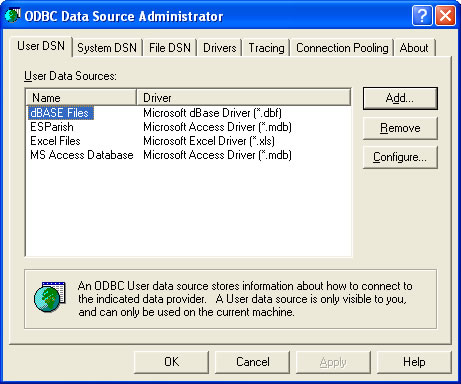 3. Double-click on ESParish in the left-hand panel. A new dialogue box will open: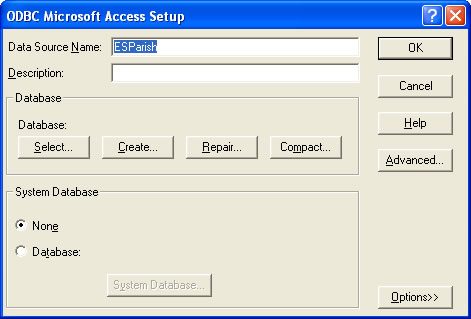 4. Click on select, and in the Directories window navigate to the database file by selecting the following :
C: Drive
Program Files
Ennisoft
Parish Account Manager
5. You will now be able to see the name Parish.mdb in the left-hand panel. Select it and then click OK on all of the open dialogue boxes.
6. Now try to run Parish Account Manager again.
<< Back to list page
-
Email this Page